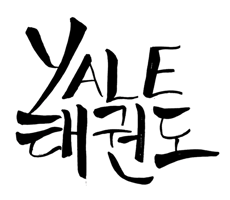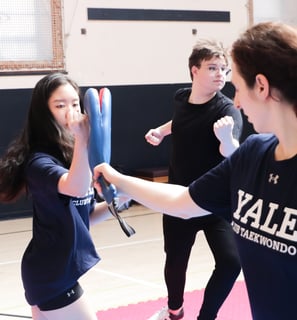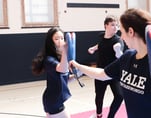 where we kick things well.


Welcome to Yale Taekwondo! We are a Club Sports team at Yale University operating in partnership with World Champion Taekwondo. Everyone is welcome regardless of experience and skill level—we are so excited to have you!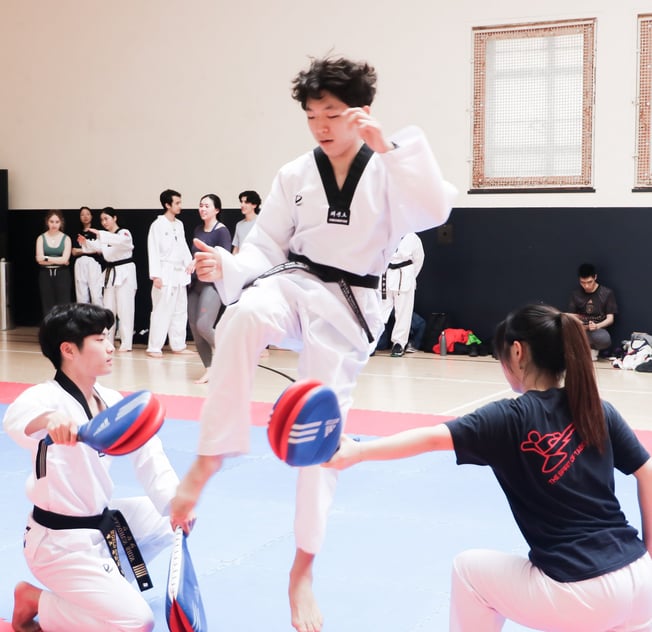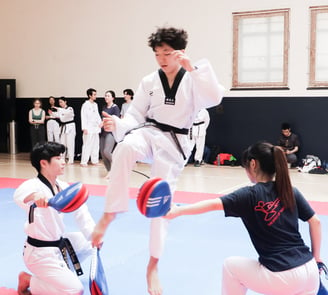 Yale Club Taekwondo practices World-Taekwondo style Taekwondo, the style used in the Olympics and official USAT sanctioned events. We are extremely fortunate to have professional coaching from masters at World Champion Taekwondo.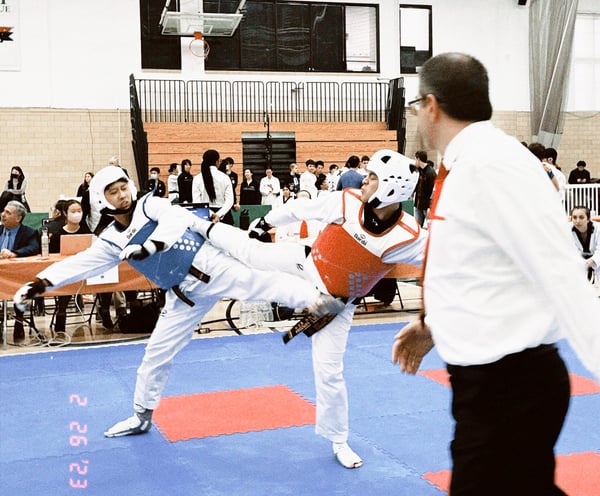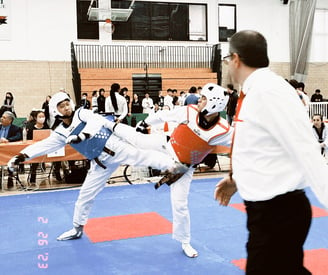 As a member school of the Eastern Collegiate Taekwondo Conference (ECTC), we participate in ECTC Tournaments several times each year. Select team members also participate in USAT Sanctioned Competitions such as the Connecticut State Championship.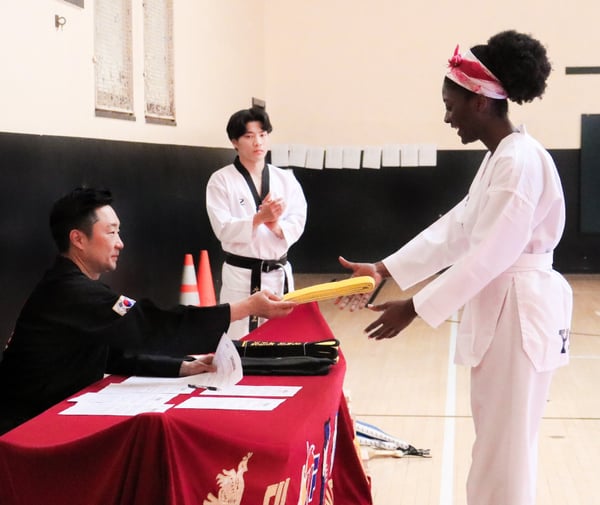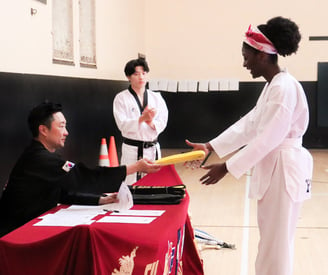 Yale Taekwondo's curriculum encompasses all aspects of Taekwondo including poomsae, self-defense, kicking, sparring, and breaking. As of Spring 2023, Belt Promotional Testing has returned to Yale Taekwondo!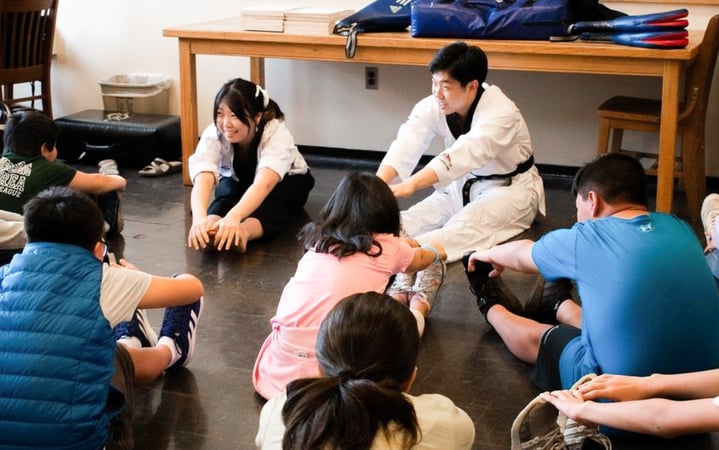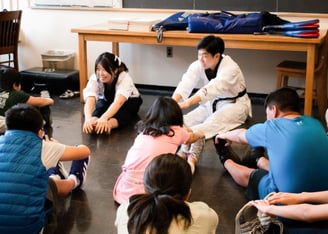 Every year, Yale Taekwondo volunteers with KASY's Adopted Friends program, Camp Mujigae, and sends a demonstration team to perform at the KASY Cultural Show.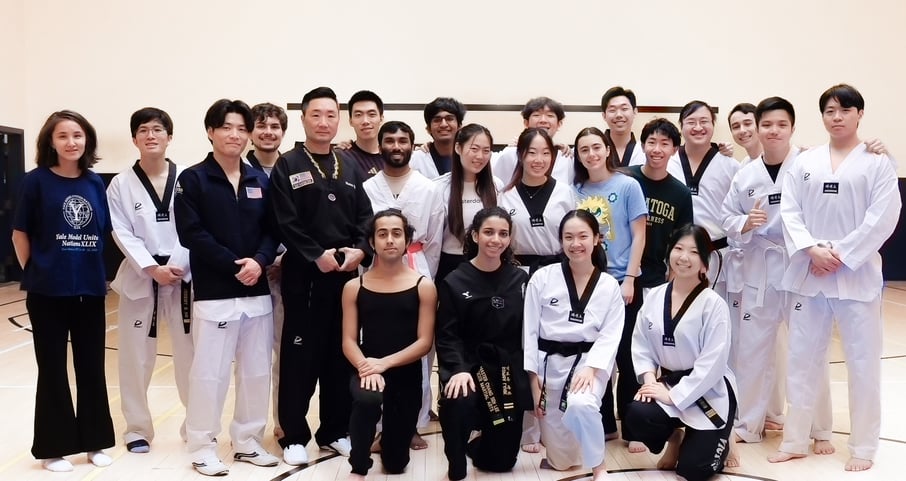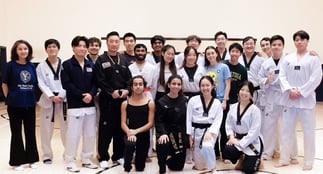 We are always looking for enthusiastic and motivated members to join the team! Whether you're completely new to Taekwondo or have some previous experience, the Yale Taekwondo team would love to have you.